Delivering comfort, convenience, and energy efficiency for more than 20 years
Intermountain Heating and Air Conditioning was established on a tradition of outstanding customer service and quality products. Intermountain is the only Trane dealer in the Helena area and also sells systems from numerous other manufacturers including Honeywell, Mitsubishi, Gensco, and WaterFurnace Geothermal Heat Pumps.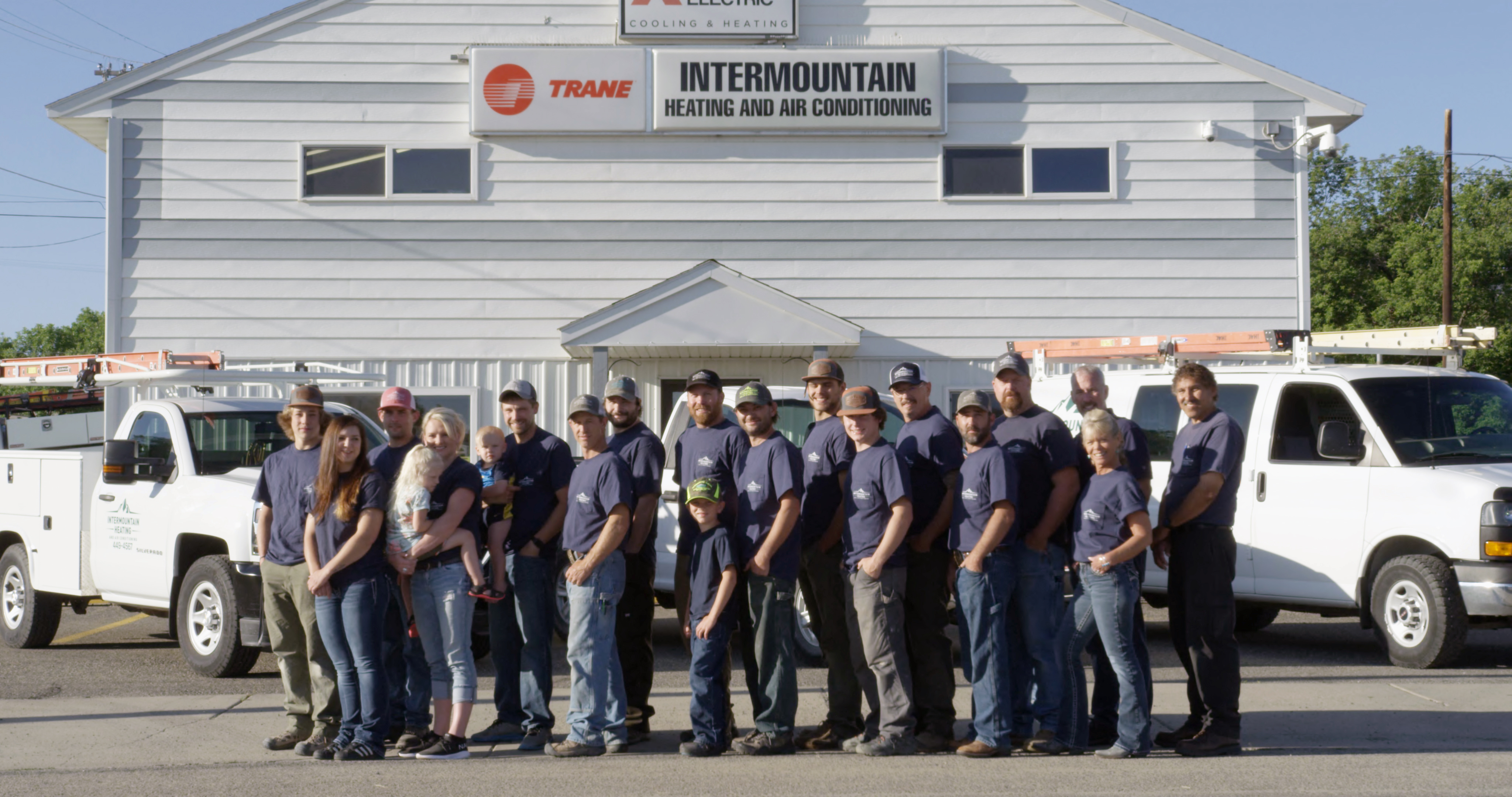 Our History
Intermountain was founded in 1994 by Brian and Debbie Patzer. Their mission was to provide the best HVAC products and service in Helena and surrounding communities. From the start, their son Keven was involved in the family business. The Patzers were quick to adopt new heating and cooling technology and embraced changes in the HVAC industry. They soon became known for their professionalism, and outstanding customer service, and Intermountain emerged an industry leader in the region. At the end of 2016, Brian and Debbie retired, and Keven and his wife, Heather, took over general operations of the company. They are committed to continuing Intermountain's commitment to professionalism and customer service, and are looking forward to taking Intermountain into the future.
Thanks to our dedicated staff, Intermountain Heating and Air Conditioning has been providing superior HVAC installation and service for more than 20 years. Our team members are among the best in the industry, with professional and ongoing training in the installation, service and repair of all types of heating and cooling units. Their expertise stretches across residential and commercial applications, and includes experience in the latest energy-efficient systems.
Heather Patzer
Owner/Vice President
Bio goes here