Delivering comfort, convenience, and energy efficiency for more than 20 years
Intermountain Heating and Air Conditioning was established on a tradition of outstanding customer service and quality products. Intermountain is the only Trane dealer in the Helena area and also sells systems from numerous other manufacturers including Honeywell, Mitsubishi, Gensco, and WaterFurnace Geothermal Heat Pumps.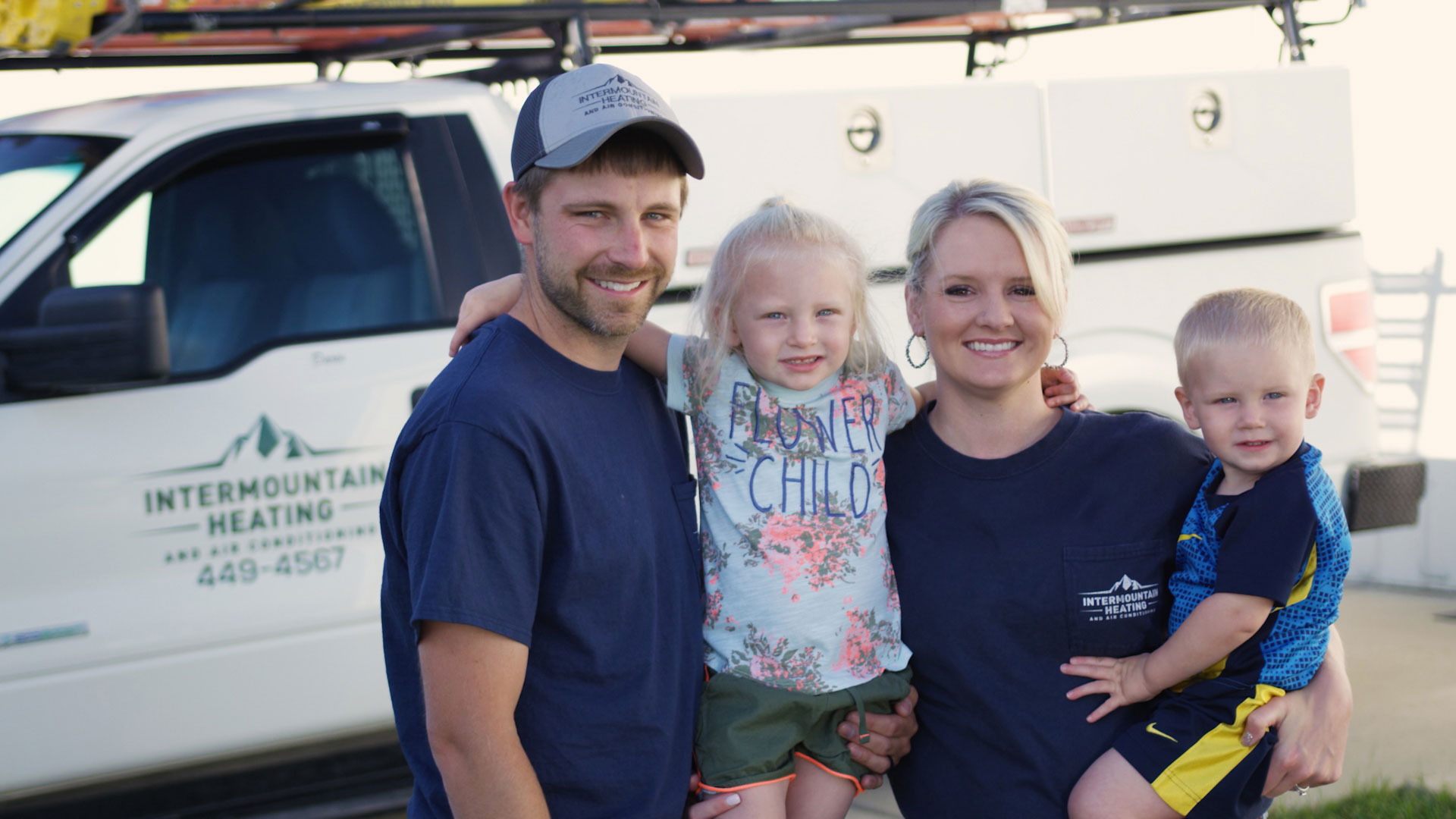 Our History
Intermountain was founded in 1994 by Brian and Debbie Patzer. Their mission was to provide the best HVAC products and service in Helena and surrounding communities. From the start, their son Keven was involved in the family business. The Patzers were quick to adopt new heating and cooling technology and embraced changes in the HVAC industry. They soon became known for their professionalism, and outstanding customer service, and Intermountain emerged an industry leader in the region. At the end of 2016, Brian and Debbie retired, and Keven and his wife, Heather, took over general operations of the company. They are committed to continuing Intermountain's commitment to professionalism and customer service, and are looking forward to taking Intermountain into the future.
Thanks to our dedicated staff, Intermountain Heating and Air Conditioning has been providing superior HVAC installation and service for more than 20 years. Our team members are among the best in the industry, with professional and ongoing training in the installation, service and repair of all types of heating and cooling units. Their expertise stretches across residential and commercial applications, and includes experience in the latest energy-efficient systems.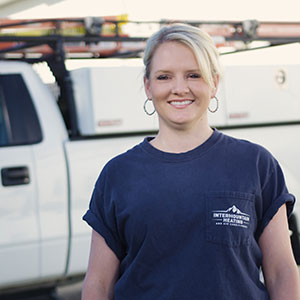 Heather Patzer
Owner/Vice President
Heather is a mother of two amazing kiddos and has a background in finance, having worked at local banks for 11 years. She has a bachelor's degree in business management and administration. She is very involved in the local community; she is in the Helena Exchange Club, a board member with the Helena Building Industry Association, a Chapter 4 Helena Biz to Biz member, and secretary for the Lewis and Clark Mule Deer Foundation.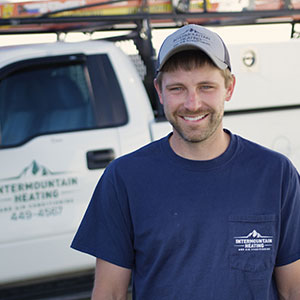 Keven Patzer
Owner / President / Commercial & New Construction Estimator
Keven is a father of two amazing kiddos and has over 15 year experience in HVAC. He started off as an installer and has grown in the company. Keven currently does all of the new construction bids, along with large commercial projects. Keven and Heather take great pride in the business and helping out the local community with supporting the local 4-H and Helena Big, among many other local sports and kids activities. With Keven's many years of experience, he works well with our builders to get the right equipment installed for the best comfort.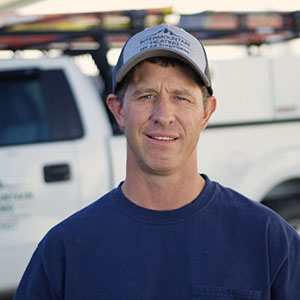 Rick
New Construction Foreman
Rick is a retired professional bull rider, and he helps run a summer camp for the next up-and-coming juniors for bull riding. Rick loves his family, and they are one of his top priorities. Rick has been with Intermountain Heating since 2007, starting as an installer. Rick now runs our new construction crew and helps get the jobs lined out with the other trades. Rick is well certified in our industry and strives for the best for the homeowners and builders.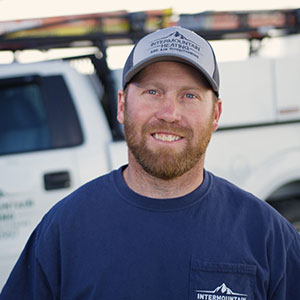 Russell
Service Technician
Russell has been with Intermountain Heating since 2003. He went to college for HVAC and is well rounded in the mechanical world. Russell takes great pride in his work and making sure that the customers get the best results for their home. Russell started with us as an installer, then was a retro fit foremen and service tech, is now doing estimates.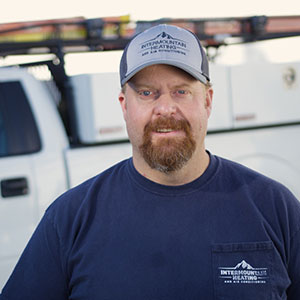 Justin R.
Commercial Foreman
Justin R. has been with our company since 2007 and previously worked in HVAC down in Utah. Justin is well versed within the HVAC industry. He takes great pride in his work and fabrications. Justin is one of our commercial foremen and runs the commercial project. He has great dedication and an amazing work ethic.
Mikal
Warranty Registration specialist & H.R Assistant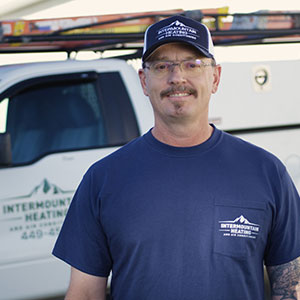 Darin
New Construction Installer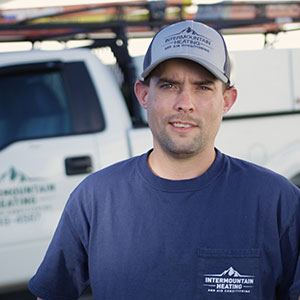 Justin Z.
Commercial Foreman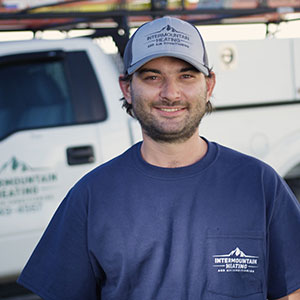 Jordon
Fabricator / Installer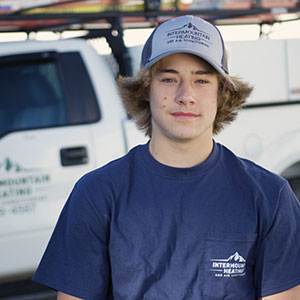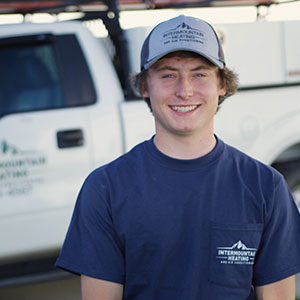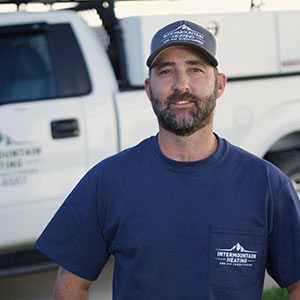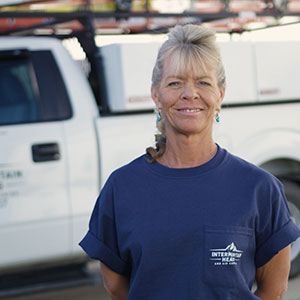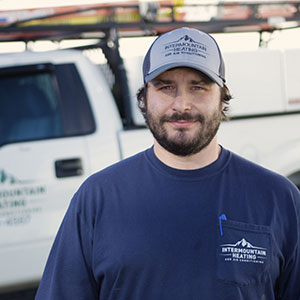 Jesse
New Construction Installer